Team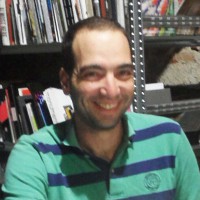 Eli David – Senior Partner
CPA, Economist, Masters in Business Administration
Universities of Tel Aviv, Jerusalem, Israel
With strong professional and academic financial background, Eli is happy to share his experience and insights acquired while co-founding 3 startups. Besides StartupAlready, Eli is the co-founder of StartupBlink.com, a global map and meeting place for Startups from around the world.
  He is also the co-founder of  Lingolearn.com an online language school that provides language lessons online for private students and groups in 14 languages.
As a CPA, Economist and MBA graduate with work experience in Big 4 companies, Eli has produced numerous business plans and provided business consulting for most business sectors. Clients have successfully raised investments from major companies.
As a global entrepreneur, over the last 3 years Eli travels the world while developing his 3 startups. He has lived in more than 10 countries, from India to Paraguay and Bosnia. You can read more about this difficult and exciting lifestyle at www.BecomeNomad.com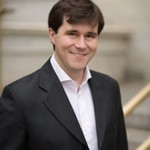 Rodolfo – Financial and Strategy Planning
Masters in Business Administration (MBA-2001)
George Washington University
With professional and academic background in three different cities: Buenos Aires, Washington DC, and Paris, Rodolfo has more than 15 years of experience in Account Management, Financial Planning, Project Management, Strategy and Business Planning.
Masters in Marketing (MA)
Kingston Business School, London, UK
With strong background in fashion, and online marketing, Yolanda is a marketing expert and also an entrepreneur in sustainable packaging, who understands the challenges of developing your own business.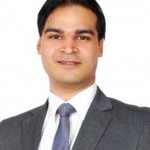 Yash – Investment and Business Advisory
Masters in Business Administration
National University of Singapore, Singapore
With over 8 years of professional experience in Private Equity / Venture Capital, Strategic Business Consulting and Business Development across varied industries, Yash is the Investment and Business advisory expert.
Yash is on the Advisory Board of a North American and a South Asian Start-up. He brings a consistent track record of providing transformational direction and acceleration to complex and challenging businesses.
Victoria – Sales and Marketing Strategy
Masters in Business Administration
American University of Washington
With great international experience in sales (around 18 countries on record), Victoria is ready to lay out best marketing strategies and conduct professional negotiations in different cultural environment with full understanding of all aspects of local culture (legislation, finance, taxation, marketing and sales). More than a decade of successful projects that emerged from numerous startups to solid business companies developed a unique blend of high-class experience that will make any project profitable.